A Free Chat: Acupuncture & Fertility – Using Chinese Medicine to Heal PCOS & Endometriosis and Increase Your Chances of Getting Pregnant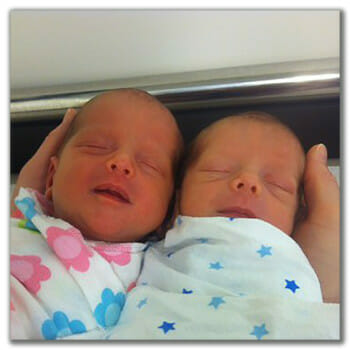 "With sheer love, respect, and gratitude I share this news with you. I am profoundly thankful for your teaching, your loving wisdom and voice. We found out that there were two precious beating hearts…If you recall at 42 I was told egg donation would be the best way for us to conceive…But these babies were conceived naturally." – Anna H.  Rochester NY
A Free Chat with Belinda Anderson, PhD, LAc and Author, Julia Indichova
Wednesday April 19, 8:00PM DST (NY Time)
Fertile Heart is honored to welcome Dr. Belinda Anderson to our next Guest Teacher Teleconference. Dr. Anderson will guide us in exploring Polycystic Ovary Syndrome through the lens of Traditional Chinese Medicine.
Topics we aim to engage with in the chat:
translating PCOS and Endometriosis symptoms into the language of Chinese Medicine
how does acupuncture address the root causes of PCOS & Endometriosis
the effectiveness of Chinese herbal remedies with PCOS & Endometriosis
how can women wrestling with PCOS & Endometriosis use Chinese medicine and acupuncture to increase their chances of conceiving
The parallels between the

Fertile Heart OVUM Approach to PCOS

  & Endometriosis and the TCM philosophy
And of course Dr. Anderson will also be answering questions from participants, so be sure to let us know what it is you'd like to clarify about using Chinese medicine to heal PCOS and increase your chances of conceiving .
About Belinda Anderson, PhD, LAc
Dr. Anderson earned her PhD in Molecular Biology from the University of Sydney,Australia, and her Master's degree in Acupuncture and Chinese Herbal Medicine from the New England School of Acupuncture. Dr. Anderson is an Associate Clinical Professor at Albert Einstein College of Medicine and Academic Dean at Pacific College of Oriental Medicine. She also maintains a private practice at New York University Fertility Center, and is a recognized expert in the use of acupuncture in conjunction with in vitro fertilization. Dr. Anderson is s widely published, serves as an editor for several integrated medical journals, regularly participates on National Institute of Health National Center for Complementary and Integrated Health study sections, and is a Co-Chair of the Research Working Group of the Academic Consortium for Integrated Health.
About Julia Indichova:
Julia Indichova has been researching fertility related issues since her own diagnosis in 1992. She is the author of The Fertile Female: How the Power of Longing for a Child Can Save Your Life and Change the World (Adell Press,2007) & Inconceivable: A Woman't Triumph over Despair & Statistics  (Three Rivers Press 2001) the first book about infertility written from a patient's point of view. The Fertile Heart™ Ovum Practice is an original fertility enhancing program that emerged through a decade and a half of counseling. Julia Indichova's work has been endorsed by leading reproductive endocrinologists and her story and program was featured on the Oprah Winfrey Show, Good Morning America, Oxygen, Discovery Health, Huffington Post, and other outlets.  Julia's profile is featured in the 9 People to Watch This Year (2016) Cover Story of the Hudson Valley Magazine.  After 9/11 Julia initiated The 9/11 Bowing Project focused on applying the tools of her fertility program to the peace efforts.