Free Chat – Birthing Your Family through Adoption
with Katie Foley Associate Director of Outreach at Spence-Chapin and Author Julia Indichova
Wednesday February 8, 2017 8:00PM EST (New York)
In the last twenty years, I've had the honor of supporting a number of Fertile Heart Moms as they used the tools of the Fertile Heart OVUM practice to meet their children halfway. I'm thrilled to welcome Katie Foley as out next Guest Teacher to explore the many alternatives on this beautiful path to parenthood.
Some of the topics we will cover:
– Current options in domestic adoption.
– Current options in international adoptions.
– Single parent adoption.
– Adoptive parents in the LGBTQ community.
– Age limits and other regulations limiting the eligibility of prospective adoptive parents.
– Conditions in orphanages and the effect on the health of the children.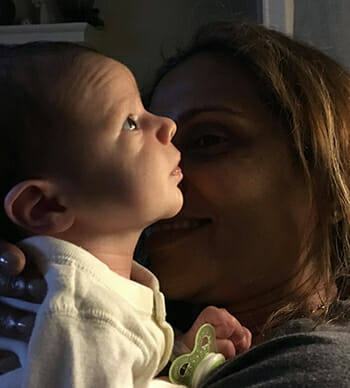 Julia, your path of allowing the truth to unfold has been a blessing to me and now my family. My Fertile Heart work has been strong and ongoing through our adoption journey and our time together on the teleconference calls has continued to impact me greaatly. Your courage in the world is so good and inspiring.
Michele Jasmin S.
"I have no doubt that this announcement would not have happened without you and without Fertile Heart.Recognizing the Orphan when she showed up so frequently over the last couple of months was a tremendous help to me. I was able to give her the space she needed to be heard and whenever I did that, my Visionary showed up and I found my strength and I  knew in my heart this was part of the journey." – Sharmini R.
Katie Foley, M.S.W., is the Associate Director of Outreach at Spence-Chapin, an adoption agency established in the early 1900s. Katie has extensive experience working in both domestic and international adoption. She has helped a variety of families—married couples, unmarried couples, single parents, and LGBT parents navigate the adoption process. She has a real heart for "hard to place" children (older kids, siblings, and children with special needs), and she says that seeing the overwhelming joy of parents when they finally meet their child is a life-changing experience.
Fertile Heart founder, author Julia Indichova has had the honor to witness the adoptive journeys of many Fertile Heart Moms. She has also done extensive work with women adoptees, who faced fertility challenges linked to unhealed wounds around their own birth.