On July 25th, assisted reproductive technology celebrates its 40th birthday.  I'm filled with gratitude remembering Chantal and Gosia and Suzanne and so many of the women I've worked with whose children were born thanks to the miracle of medical technology.https://www.fertileheart.com/success-stories/ivf-success-stories/
I also remember the stories of Heather and Louise and Leslie and Mandy and Gen and the many women who have gone through years of treatments and after an inward journey conceived in the privacy of their bedroom. Remembering their stories I can't help but ask: how many of the millions of babies born through technology could've arrived at a lesser cost?
Since the birth of Louise Brown, IVF has made parenthood possible for cancer survivors, members of the LGBTQ community, singles and countless women who might otherwise not experience pregnancy. Still, four decades later getting and staying pregnant with IVF is nowhere near a sure thing.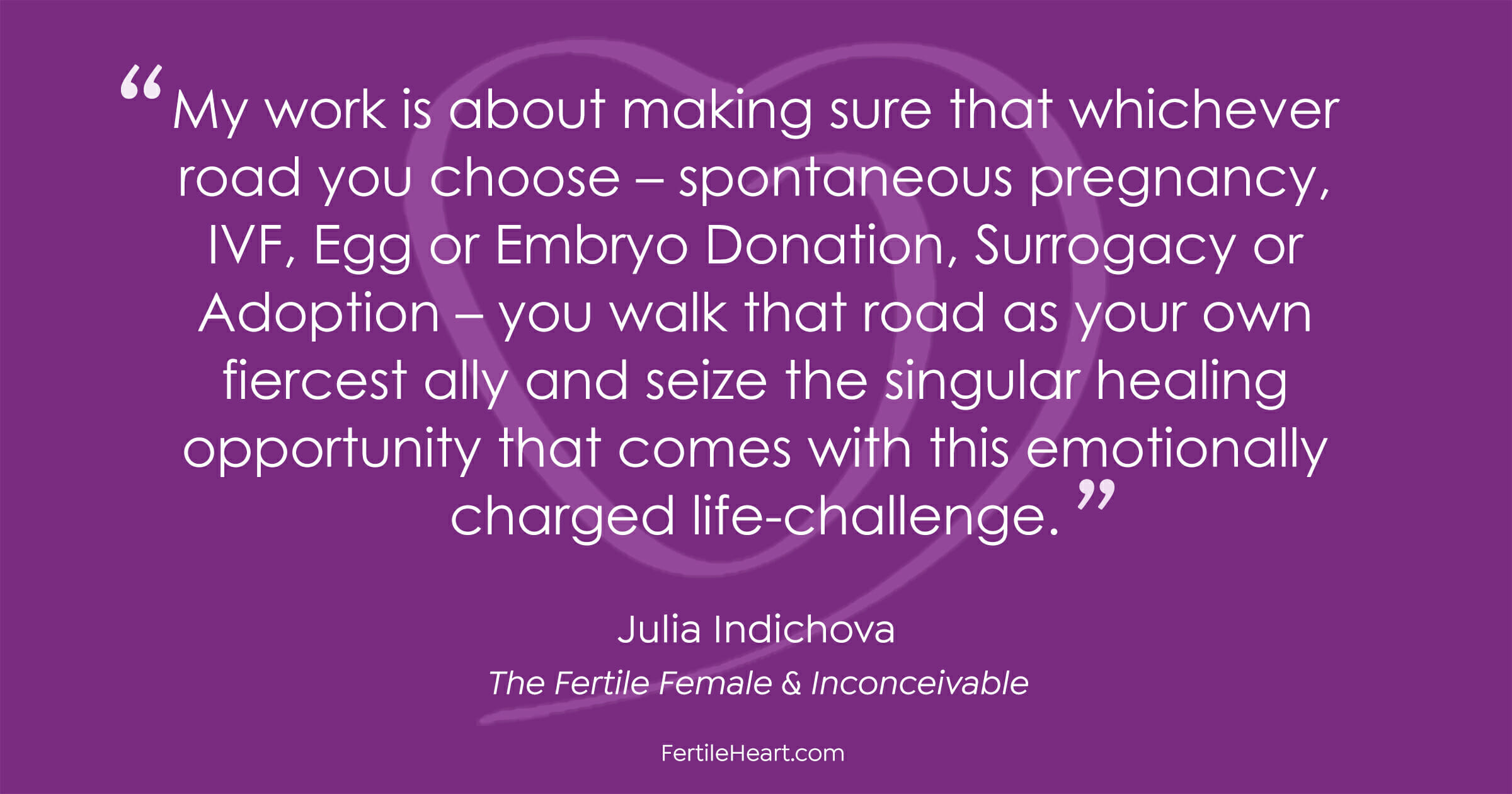 According to the latest available (2014) data from the Centers for Disease and Prevention, for women younger than 35, only 37% of treatment cycles resulted in live births. This number decreased to 19% among women aged 38–40, and plummeted to 7% among women aged 42 and older.
In more than two decades of my work as a fertility educator, I've celebrated the arrival of many IVF-conceived babies, with mothers and fathers who followed this road to parenthood attentive to internal cues, protective of their overall level of health.  I have also seen women, propelled by fears of childlessness, reach for the big guns of IVF as a way of tuning out the body's call for attention.  They entered the promised land of Assisted Reproduction, blasted their ovaries with progressively more aggressive protocols, only to return years later, childless, broken and broke.
The Seven Trends that Define the Future of IVF was a piece written by Dr. Sable, a retired reproductive endocrinologist. (If you want a glimpse of the dystopian future we—especially those of us who are part of the infertility subculture are co-creating—you may want to read at least a part of this article. Or perhaps you could also just watch a few episodes of The Handmaids Tale.
Technopoly — a term coined by the late cultural critic, Neil Postman — is a system wherein technology is always viewed as positive and of value, with little consideration of its consequences.  "It is the kind of friend" writes Postman "that asks for trust and obedience because its gifts are truly bountiful. But, of course, there is a dark side to this friend. Its gifts are not without a heavy cost."
This has become tragically true in the business of baby making.
The World Health Organization   and the International Committee Monitoring Reproductive Technologies (WHO-ICMART) recognizes infertility as "a disease of the reproductive system defined by the failure to achieve a clinical pregnancy after 12 months or more of regular unprotected sexual intercourse." Women over 35 are diagnosed infertile after 6 months of failing to conceive.
Does this make sense to you? Does this definition of infertility serve the women and couples searching for answers? Does it serve the incoming generation of children? Is infertility a devastating disease, or a lifesaving symptom?
If the only trends were the ones listed by Dr. Sable, we'd be in deep, deep trouble.
The trend that is missing from Dr. Sable's piece is the one we need to keep engaging with much more courageously. It's a trend that requires us to do the toughest things we humans are ever asked to do: feel, think and choose. Choose to speak up even when everyone around us is silent. Choose to remain loyal to no other master than our own deepest truth. Choose to risk being unpopular. Choose to be born into our far braver version of ourselves.
Because some day it might be too late. Someday our daughter or son might ask: Mom, Dad, where were you when there was still hope?
Perhaps somewhere in the overworld a council of babies-to-be convenes each day, a council whose mission is to create a more child-friendly planet. Perhaps the members of this council have vetoed breast milk laced with heavy metals and gasoline as an acceptable food item. Chances are they've been briefed about the endocrine disruptors such as dioxin — the most poisonous organic man-made chemical, second in toxicity only to radioactive waste — and know that these are not only slowing down our sperm and confusing our pituitary gland, are not only killing off species of butterflies, birds, fish, beetles, and bees; aren't just contaminating the water, food, and air we breathe. They're destroying the resources our children will need to live.
Perhaps the not-yet-born are becoming seriously worried.
–   from The Fertile Female: How the Power of Longing for a Child Can Save Your Life and Change the World.