Fertility Support Series for Visionary Moms & Dads
Drop into the Heart in Our Circle of Friends
– Registration
Member Fee: $130/series of 5
Member Couple Fee: $150/series of 5
Participant Fee: $240/series of 5
This in an exciting opportunity to deepen your understanding and experience of the Fertile Heart OVUM tools with my guidance and in a circle of friends, without the expense of a private consultation.
I will usually start the calls offering a brief introduction on the topic most relevant to the group.
Then the circle is shaped by the questions, obstacles, and triumphs that each of you bring to our circle.
-Julia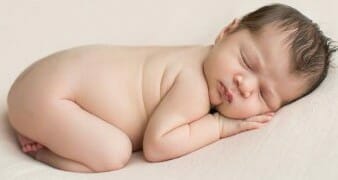 I want to thank you again for all your blessings. I still remember your workshop in Woodstock, and the phone circles…I also believe your work…gave me the power to manifest a healthy baby girl this time around. Life is busy with 2 under 2 but I am in gratitude. Relina (Relina also conceived her 1st child naturally after failed IVF's)
Note about logistics of calling in to the teleconference and about materials:
Connecting:
You will be making a long distance call, so having a good long distance plan is useful. You are welcome to call through Skype but often Skype connections create static on the line and you might need to be on mute for the duration of the call or hang up. Often the same is true for cell phones. I guess, to me, a preparation for parenthood includes having a landline. A growing volume of research points toward health and environmental damage of extensive cell phone use.
Materials:
I will be suggesting specific home practice assignments from each of the following supplemental resources. (Many people who join the teleconferences already own the CD's and books, which is why I did not include them in the fee for the program. The books are available on Amazon and all bookstores, the CD's are only available through www.fertileheart.com)
Fertile Heart™ Imagery CD
Fertile Heart™ Imagery 2
Fertile Heart™ Body Truth CD
The Fertile Female
Inconceivable
These materials will give you a rich repertoire of Fertile Heart remedies to choose from. It's a one time only investment that will be a resource not only for your baby journey but for every other creation you long to bring forth. (You could probably get all three CD's and books for the average fee of one fertility acupuncture sessions
Note: Because of the emotionally charged nature of the subject matter, the facilitator and Fertile Heart L.L.C.  reserves the right to withdraw the invitation to participate from anyone at any point during the ongoing workshops or teleconferences. We appreciate your understanding.
*Technopoly. a term coined by the late cultural critic, Neil Postman. is a system wherein technology is always viewed as positive and of value, with little consideration of its consequences. "It is the kind of friend" writes Postman "that asks for trust and obedience because its gifts are truly bountiful. But, of course, there is a dark side to this friend. Its gifts are not without a heavy cost."