Fertile Heart Visionaries Zoom Series
Drop into the Heart in Our Circle of Friends
– Registration
Tuesdays September 19, 26, October 10, 24, November 7
2:30PM New York (EDT) / 7:30PM London (BST)
I'm thrilled that you're considering joining this wonderful community.  
With the escalating need for live support, the Visionary calls are now open for ongoing enrollment.  Although spots open frequently, since space in the group is limited, kindly reach out to info@fertileheart.com PRIOR to REGISTERING to make sure we have space for you.  
Since this is an ongoing support circle, I want to make sure everyone has a basic understanding of the Fertile Heart philosophy, otherwise I'd have to spend a good chunk of each session explaining what it's all about.
In case you missed it please read through the page outlining the prerequisites for joining this group.
Individual Fee: $185/series of 5
Couple Fee: $195/series of 5
Tuesdays September 19, 26, October 10, 24, November 7
This in an exciting opportunity to deepen your understanding and experience of the Fertile Heart OVUM tools with my guidance and in a circle of friends, without the expense of a private consultation.
I will usually start the calls offering a brief introduction on the topic most relevant to the group.
Then the circle is shaped by the questions, obstacles, and triumphs that each of you bring to our circle.
-Julia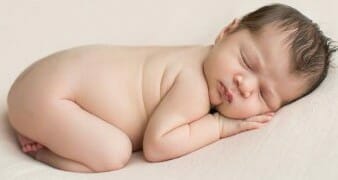 I want to thank you again for all your blessings. I still remember your workshop in Woodstock, and the phone circles…I also believe your work…gave me the power to manifest a healthy baby girl this time around. Life is busy with 2 under 2 but I am in gratitude. Relina (Relina also conceived her 1st child naturally after failed IVF's)
Note: Because of the emotionally charged nature of the subject matter, the facilitator and Fertile Heart L.L.C.  reserves the right to withdraw the invitation to participate from anyone at any point during the ongoing events.
*Technopoly. a term coined by the late cultural critic, Neil Postman. is a system wherein technology is always viewed as positive and of value, with little consideration of its consequences. "It is the kind of friend" writes Postman "that asks for trust and obedience because its gifts are truly bountiful. But, of course, there is a dark side to this friend. Its gifts are not without a heavy cost."