Whenever I ask someone, "What is the opposite of pleasure?" the most frequent response is:
Pain,
The opposite of pleasure is pain.
This blog post is about offering an alternate answer to that question.
A young woman I never met, we'll call her Cynthia, emailed me the day after the free Fertile Couplehood Teleconference I led recently.
Dear Julia,
"I have never seen my husband as angry as he was after the couple's call," said the first line of Cynthia's note.
Oh, no, I thought.
But then came, "Thank you for that."
It turned out Cynthia's husband Garry, has been numb and pretty much unavailable for any real dialogue for months.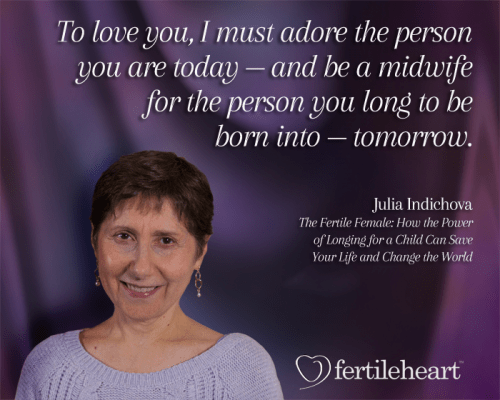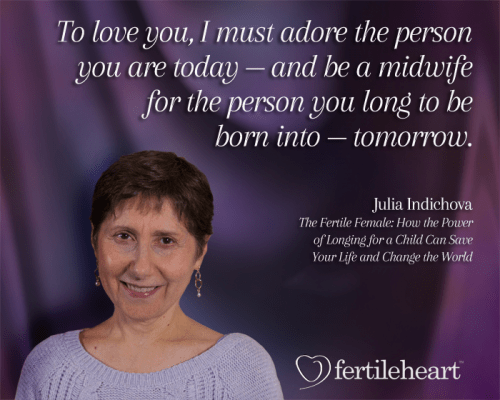 After the call, he was angry because although I never met him or Cynthia, and this was their very first taste of the Fertile Heart OVUM practice, somehow, much of what I said touched a nerve for Garry.
It was truth he has managed to avoid facing for a very long time.
"He was venting for a good half hour, and then he stopped and he looked at me and said.  'Should we adopt him?'
'Who?
'The three year old. Didn't Julia say I have a three year old in my 250lb body?'
"We had a rather lovely evening after that " wrote Cynthia.
Anger, like any other inconvenient response of the parentless toddlers in us, can be a liberator, but only if we can stand by and follow the thread of emotion to its true source. That takes guts and a loving witness.
Sounds like Garry got both. Lucky for him!
The opposite of pleasure isn't pain, the same way the opposite of anger is not tranquility. The opposite of whatever it is we're experiencing at the moment, is always numbness. Numbness blocks the life-force from coming in. It makes us infertile.
Which is why I spent a good half hour today doing Body Truth. In the woods. What a treat that was.
Anything you've been avoiding to bring up with your significant Other, afraid it might evoke an inconvenient response? And if there is at the moment no significan Other, anything you're avoiding to bring up with people whose support could make a difference for you?
Events Note: In response to the request I received after the Fertile Couplehood Teleconference, I will be offering the first ever 3 Session Introductory Teleconference Series on Sundays and will be WELCOMING COUPLES AS WELL AS INDIVIDUALS.