Fertility Success Stories: It's Your Turn!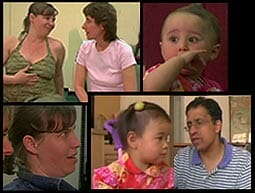 Is it your turn to be a "fertility success story?"
The phrase "fertility success story," is not my favorite phrase. Why not?
Because it implies that you could also be a "fertility failure story."  And in the Fertile Heart land there is no such thing as a failure of any kind.
"What makes the engine go? Desire, desire, desire," says poet Stanley Kunitz.
 Don't wait for the next study to prove you can have a baby. Take a look at the video, re-ignite the engine of desire and join us!  
 For the next date of the "Meeting Your Child Halfway" workshop in Woodstock, visit our events page.