Fertility Success Stories: It's Your Turn!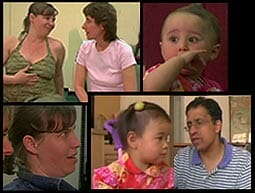 Is it your turn to be a "fertility success story?"
Been chewing on grass and standing on your head and still no baby? Are you waiting for the next study to prove you can have a child?
Or are you ready to learn how fiercely fertile you really are? Would you even be willing to do your own thinking, feeling, choosing?
Join us, get inspired, engaged, energized!
Whatever you do, DON'T RELAX!
In this video, women and men tell their compelling stories about working with Julia Indichova and the Fertile Heart program.