Fertility Success Stories: It's Your Turn!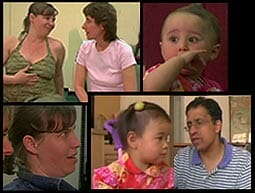 Your turn to be a "fertility success story!"
The women in our Fertility Success Stories video beat the odds. And so can you. With the help of the Fertile Heart tools they learned how to give birth to stronger bodies and braver hearts and became more fertile then they ever imagined themselves to be. Let their stories show you what's possible when you learn to become your own fiercest ally.
The truth is, "fertility success story," is not my favorite phrase. Why not?
Because it implies that you could also be a "fertility failure story."  And in the Fertile Heart land there is no such thing as a failure of any kind.
"What makes the engine go? Desire, desire, desire," says poet Stanley Kunitz.
 Don't wait for the next study to prove you can have a baby. Take a look at the video, re-ignite the engine of desire and join us!  
 For the next date of the "Meeting Your Child Halfway" workshop in Woodstock, visit our events page.