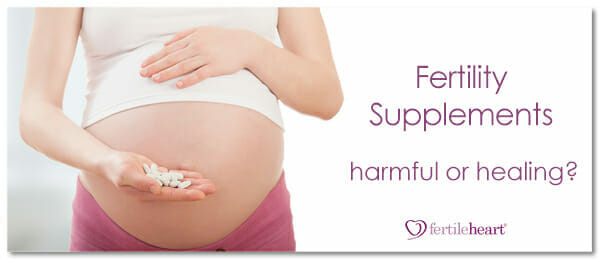 Fix-me-quick-and-please-don't-make-me- think
If your fertility supplements are strong enough to heal, they're strong enough to harm. And many of us on this awesome trail of baby making have learned, that more,  isn't always better.
When our choices–be they related to fertility supplements, fertility treatments, choice of practitioners,  or anything else in our lives—are guided by the fragile, fix-me-quick-and-please-don't-make-me- think voices within us, our bodies rebel and scream for mommy until they're heard. I originally wrote this blog  several years ago, but after hearing more and more similar stories I thought it would be a good idea to revisit this post.
Progress at last?
Tracy,  a Fertile Heart mom who was journeying to conceive her second child– after an aha moment during one of our Fertility Support Teleconferences–asked for a private check-in session.
Initially, Tracy  wanted to do some additional work on some of the emotional roadblocks that became apparent with her latest revelations. But, the sessions usually unfold in their own way and it turned out that we spent much of the call addressing unexpectedly wacky hormones.
At the beginning of the consult she spoke about her confusion:
"In March, blood work revealed that my FSH was 21.  I was advised by my fertility specialist that I would need to act fast in order to conceive a second child as menopause was imminent.   This specialist felt that our best chance of conceiving would be to try fertility drug-assisted IUI for 6 months.
"If we weren't pregnant after six months we should consider using a donor egg or adopt.  At that time I thought that I had two choices:  follow the advice of the fertility specialist, or seek the advice of a Naturopath.  I felt that a Naturopath would be a kinder and gentler way to approach my issue, so I decided to make an appointment.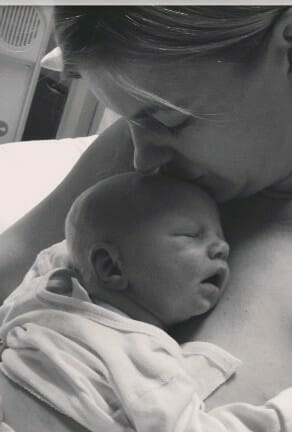 There is a wonderful P.S. to this story: Tracy gave birth to a little boy, conceived the old-fashioned way. And she shared that story here.
"My first visit with Dr. J went smoothly, She asked me questions about my menstrual cycles and then said she wanted to do more testing called Electro-Dermal Screening to see exactly what was going on with my body.  She said it was new technology that is commonly used in Australia.   I sat down and held a metal rod with one hand while a technician pressed a smaller rod into different areas of my feet and hands.  The results revealed many red areas or organs that were "stressed".  I was then tested to see which herbs or vitamins would fix the organ system in question, by simply placing a bottle on the silver tray.  I was amazed by how simple and efficient the whole process was.  I left with a handful of pills, powders and tinctures that were tailored to my body and went happily on my way grateful for technology.  I went back three more times to Dr. J and had repeat EDS testing done with every visit.  Each time the test revealed more and more green results or "balanced" body systems.  I was thrilled. Progress at last."
But why the wacky hormones?
"However, despite everything that the testing showed, my menstrual cycles seemed to be getting worse.  I was ovulating very late (day 20-22, and producing minimal cervical mucus) and my cycles were becoming very long (averaging 32-35 days). Even though I had all of these beautifully colored charts showing that my organ systems were "balanced" with all of the herbs I was taking, my cycles weren't reflecting positive changes.  I had my FSH retested in October (2 months after seeing the Naturopath) fully expecting an improvement or a number similar to my previous result. To my surprise, my follicle stimulating hormone had soared to 46.  I was surprised and suspicious, but was assured by Dr. J. that the products I had been taking did not cause my FSH to increase."
I asked T. to tell me what exactly did the naturopath's remedies contained. She didn't know but when we checked one of the products called "Hormone Combinations," it read: FSH, Testosterone, and a whole slew of other hormones.
Doing our own thinking
I suppose the lesson from all this is as always: no matter how highly esteemed or how useful the said fertility expert is reputed to be, you might want to know exactly what he/she is prescribing and why. Not because you don't trust them, but because they are human beings and like all of us humanoids they're  not omniscient.   Which is why I will also pay close attention to what my Holy Human Loaf- my ultimate fertility authority has to say about the prescribed remedies. I want to be able to distinguish between possible sings of detox with a new fertility supplement regimen and side effects that are causing wacky-hormone-response.
Thank you, T. for asking me to share your story and inspiring this post and a special thank you for the beautiful continuations of this story Tracy shared with all of us !
Have any of you had similar experiences we could all learn from?