They tell me war is messy.
It's a mess, they say, that involves the death of children. That's just the way it is and we must seek out the murderers and wipe them off the face of the earth.They tell me  I need to be careful when  posting a picture of a dead child of the clan of the Other on my Facebook Page.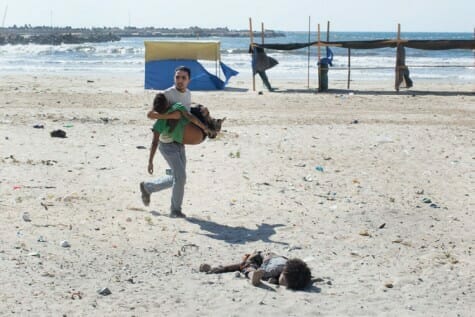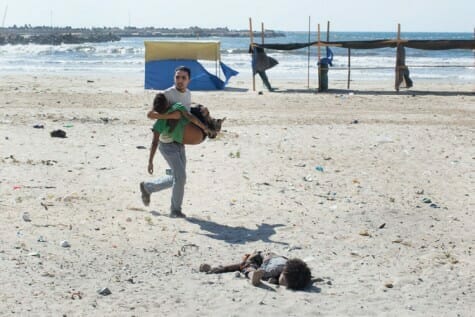 I must place right next to it a photograph of a dead child of my own clan. Otherwise I might be een as the enemy of my people.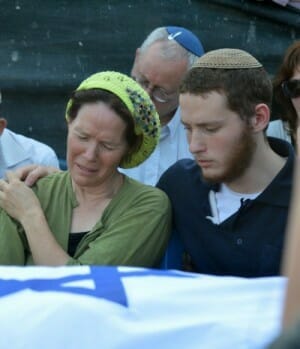 To post an image of a child's lifeless body is not enough. It could be misleading. We might be leaving out the justification for the murder of that particular child. We might be withholding the explainable reason for his death.  We might be omitting the story of the violent actions of members of the Clan of the Other which incited his murder.
We need context and an explanation.  Then  we can rest assured that someone more qualified will attend to cleaning up the mess.
But what if,  what if we viewed all the pictures of the dead as photographs in our family album? The album of our extended family? A family in which the mothers and fathers appear to be incapable of  childproofing the house?
What if in this messy dysfunctional family, childproofing the home is simply not a top priority for the grown ups until perhaps the stray bullet hits a target in their own living room? .
Where  do we look for the guts to scan the headlines of the day for the next addition to that album of victims in our  extended family ?
What if there really is no Other? What if it's just us? What then?
How do we channel all the left over rage and grief of those who came before us? Which direction do we aim the missiles then?
The sage of the tradition I was born into, Rabbi Tarfon tells me: "You're not expected to finish the work but neither are you fee to take no part in it."
We have work to do. Every word has power, consciousness counts. We matter.