Someone forwarded me an email from a popular spiritual teacher selling a deck of Miracle Cards.  You pick a card and that's your guidance for the week.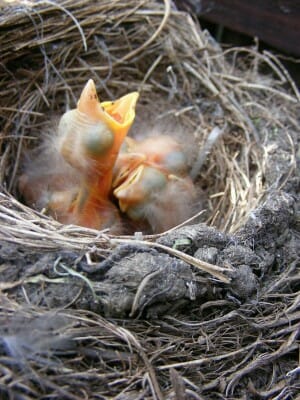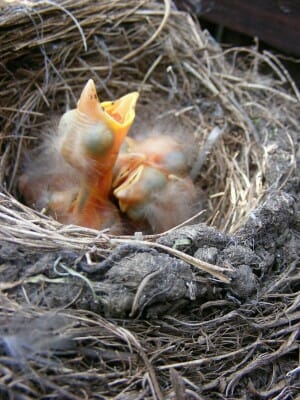 Life is not always the most popular teacher but Her Miracle Deck of guiding cards  is visible at every turn.
All we need to do is pick a card. Any card. It's guaranteed to guide you on your miracle-seeking path, be it a baby journey you're on, or a road to your most joyful Self.
Yesterday, May 11, I bowed for my 9/11 Bowing Project.
Decided to move my station under a maple tree in front of The Heart of Woodstock store on Tinker street.
My friend Sue came by walking her dogs and she spotted a tiny bird lying on the pavement. He must've fallen out of the nest. I felt my body contract at the sight. The sheer fragility of that small body lying on the pavement was for a moment too much to bear.
Another friend came by a few minutes later, we scooped him up with a stack of maple leaves and placed him in one of the nearby flower pots.  The only way to save him was to put him back in the nest and we couldn't do that. But I hope we made him more comfortable.
After I got into my car, I broke down. The bird seemed peaceful. The tears were for us.
If we could look. Get real close and see how fragile we all really are, we'd want to protect each  other.  Wars would seem as absurd as attacking that fallen bird.
Still bowing to that newborn. My miracle card for the month.  A gentle healer who helped me attend to my own "out of the nest" Self.
Have you picked your Miracle Card today, this week, this month? If you have, bring it to the call on Monday.  Maybe together we can discern the guidance it offers.