Christiane Northrup is a gutsy doctor that has been leading the way toward more holistic women's healthcare for 30 years.
She has a lot to teach us.
In her most recent book, Goddesses Never Age, and accompanying video series, The Ageless Goddess Online Course, she is taking on the bullies of the ageist gang.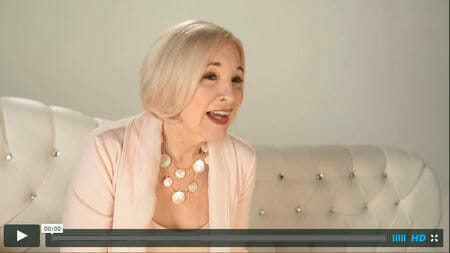 Many of the ideas she shares in the series echo the teachings of the Fertile Heart OVUM Practice and the ideas I shared in The Fertile Female.
Beliefs, thoughts, feelings drive the engine of our lives.
The truth I must also confess, if I'm to speak from a place of integrity, is that after 20 years of working with women steeped in the "Goddess, divine love, chakra, affirmations" consciousness, I have veered away from that language  in my own work. EFT (Emotional Freedome Technique) which is also featured in Dr. Northrup's series, has become a widely used tool for everything from weight loss to depression.  Soothing and reassuring ourselves by touch of any kind is a natural human tendency and can be quite healing.
If you want gold I'd also encourage digging deeper.
Having said all this, I do think there will be a whole lot in Goddesses Never Age and in her video series that will be worth watching.  If you want to check out the series, just click on the image above and watch the video. The online course is available at a discounted price until Monday night 3/23.
As I watch this or any other learning tool, I will do, what I encourage my clients to do with my work. Take what resonates and leave the rest.
Happy learning,
Julia