A Fertile Heart "Contemplating Love" Contest.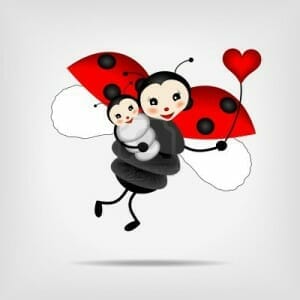 Time to talk love today, play a little game for the pleasure of playing, the reward of insights you might gain, and even a chance to win some goodies.
Valentine's Day is upon us, window displays with sparkling red hearts, and images of romantic getaways are crowding our field of vision. One of our newly pregnant Fertile Heart Mamas recently posted a quote on our message board: "Love heals everything." A sweet sentiment indeed!
But what is love?
Is it a feeling that sweeps over you from time to time, enters inexplicably, without knocking, and just as inexplicably vanishes without saying goodbye?
What does it mean to love someone? Whether it's your stunning significant Other, a friend, or a child born or not-yet-born?
I, as most of you probably do, have an answer or two to the above questions and I bet if we googled "quotes about love," we'd get millions of posts to choose from.
But what I thought might be not only fun but perhaps even shed some eminently useful light on our baby- journeys, is taking a few minutes to contemplate what it means to you to love someone. How would you define love without quoting anyone but your very own Visionary Mama Self?
Perhaps you can include a word or two about how your definition of love has changed because of your fertility challenge?  Or if your definition has changed as a result of your Fertile Heart Ovum Practice, I'd certainly like to hear about that.
What do you say? To make this a little more interesting, I'm inviting you to post a comment below and reply to each other, or invite your friends to reply to your comment and engage in conversation.
And let's kick up the game a notch: I'm inviting you to post comments on this juicy subject until the end of February. The person whose comment evokes the most replies will be welcome to one of the following:
A private consultation with yours truly
A Teleconference Series, the 3 Session Intensive or Visionary Mamas
A set  of all of the Fertile Heart CD's
A copy of The Fertile Female & Inconceivable
A copy of our brand new e-book What to Expect from a Fertility Expert, to the ten people who post their comment on the Fertile Heart Facebook page and receive the most "likes" on their comments 
I have recently raised my fees for private work, but I am also devoting most of my time to facilitating groups and developing new resources, with very little time left for private consultations. So if you think a private consultation might be helpful to you, this is an opportunity to do a little thinking and writing and you got it!
Here are some guidelines, and then let's talk Love! 
Your comment should be no longer than 500 words
No quotes
If you've been playing the Ovum game, an  insight or two on how your Fertile Heart Ovum Practice shifted your understanding of Love.
I do hope you'll play, this truly is a subject worth contemplating, especially for those of us on the baby making trail.
Game on!
Julia