Fertile Heart FAQ: Answering the Most Common Questions that Land in My Inbox
Sweet Friend,
Welcome to our community. I'm thrilled that you found us. I created this page attempting to answer the most common questions that have come up for the women and couples I've had the honor to work with in the last couple of decades.
Please know that I care and read every email (info@fertileheart.com) and while I want to answer each of your questions as fully as I can, it's not possible for me to do it in an ethical and useful way through email.
In order to comment on your specific circumstances in a manner that would be meaningful  we would need to engage with each other in real time and conceive the answers together.
Take a look at the resources below and I hope to have a chance to meet you either in one of ongoing Fertile Visionary  Circles or in a private one on one session.
Here's to turning our longing for a child to a single most powerful healing force in our individual lives and in  our collective lives,
Julia
"Thank you so much for the call last night!!  I hardly know how to begin as the final call of the intensive series and the final call of the visionary circle were so fantastic!!  As I have shared before, all of the calls are wonderful and provide me with what I need.  I cannot imagine continuing my practice without them!  Many of the calls have a magical quality to them in that I become awestruck through a particular bit of information that is shared, or an imagery, or my writing exercise, or what is shared by others.  The last two calls have certainly been magical for me."
-Fertile Heart Mind-Body-Heart Fertility Cleanse (3 Session Intro Series) Participant
"Thank you for the call this evening. It was so soothing and lovely to hear your voice – a feeling of coming home. I found it very healing to sit with M. whilst I breastfed and listened to the call. I had you on loud speaker and I loved that M. was listening to your voice which he heard so often when I was pregnant. It felt like I was completing a circle or journey."
-A Fertile Heart Mom – Attended the Intro Series, Woodstock Workshop & Visionary Calls
What is the best way to start the Program?
Most people who are ready to dive in for in-depth guidance find the two live events facilitated by me most useful:
Fertile Heart Visionaries Zoom Series-Drop into the Heart in Our Circle of Friends – this is an ongoing live learning circle. You'll find the link to the next dates and the information on prerequisites on the Event's Page 
If you feel a sense of urgency you can on-demand guidance 24/7 through the recently released Meeting Your Child Halfway Video Series  This  19 Segment/7hour video series is at the moment the most up-to-date version of the Fertile Heart OVUM Program. We are also using it as course material for the Visionaries Circles.
Or you can just start by reading The Fertile Female  or downloading  one of the three Audio Programs Fertile Heart Imagery,  Fertile Heart Imagery 2, Fertile Heart Body Truth, 
You can also start in any way you are ready to start.
If you just want to dip your toes in you can listen to my FREE AUDIO Program: 4 Simple Steps to Your Most Fertile Self.
I also occasionally lead FREE CHATs and send out Newsletters, and I usually won't bother you unless I have something useful to say. This is a link to the newsletter sign up  to make sure you're in the loop about the  Free Chats with me and occasional guest teachers.
What exactly is the Fertile Heart OVUM Program?
The Fertile Heart OVUM Program  is an original, science based set of  mind-body tools that emerged through my own experience (described in Inconceivable)  and through guiding thousands of women and couples in private consultations and group work.  
Does it work only for natural conception or can it increase IVF success or help me on my egg donation or adoption journey?
The program supports every possible path to parenting. This page will answer that question more fully
Does is work for men and male factor issues? 
Yes, absolutely. You can take a look at this page for inspiration on sperm health. 
What is the aim of the program?
The aim of the program is to create a most conception-friendly inner and outer space for healing what calls to be healed on a physical, emotional and spiritual level  as you move toward birthing your family on your chosen path. 
What are the Fertile Heart OVUM mind-body tools?
My introductory video, Welcome Video with Fertile Heart Founder Julia Indichova it will give you a sense of the basic tools and ideas of this work.
I have a question about the imagery and Body Truth practice 
Most of your practice related questions should be answered in the practice section of The Fertile Female and in the Introduction to the Imagery and Body Truth CD's.
Is it about nutrition?
We do use food as a Fertile Heart OVUM tool, but we don't talk about a Fertility Diet. The Ultimate Fertility Diet Video is a great introduction to the unique way we work with food in the Fertile Heart OVUM program.
Do I offer private consultations?
Yes, I do, but since I have very little time for private work, if you want to get the most out of those sessions, I highly recommend that you supplement the private work with the group sessions. If you're interested in private work, email me at info@fertileheart.com.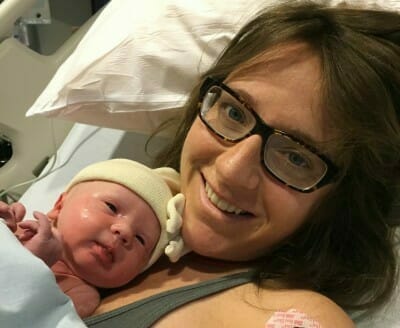 Thank you again for your interest in my work.  Whenever you're ready I'm here to support you in birthing the family you long for and turning this challenge into a huge healing opportunity!
With love,