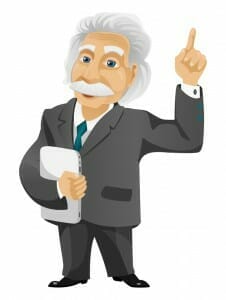 Dear Amy and All Unquestionably Fertile Friends,  
In my life my most treasured companions have been skilled "midwives." Friends and teachers who know themselves and know me well enough to be able to genuinely support me through my birthing adventures. My most trusted allies are the people who  care enough to challenge me when they feel I might be harming myself.
You asked me to support you, so here I am again attempting to do just that.
I only know you through your Fertility Diary column and I don't know whether or not you're open to continue the  conversation you initiated with me on Twitter, but as a reproductive healthcare activist it's my job to respond to your entries. 
I've seen far too much harm done in this area of healthcare to remain silent.
This is not a post trashing doctors or clergy. I deeply appreciate the work of  thoughtful physicians and I love my rabbi. This post is about our human propensity for misplaced worship—which in the world of baby-making, as in all other aspects of our lives, puts us at great risk.
 Your last Fertility Diary entries are teeming with experts: the doctors who quote statistics, the ones who support genetic screening and the ones who don't,  the egg donor counselor, and the rabbi who tells you to rev up your ovaries for a few more rounds of drugs. You run from one expert to another, ingesting their beliefs as facts. How can this baby land in a moving target?   
We hear little about changing the ground of your being, the soil that has been refusing to seed new life. You marginalize your own role as a co-creator of your pain and by doing so diminish the immense opportunity that comes with a fertility crisis. 
 In your email you tell me you can't do what I did, and you ask me to send you "good vibes."
I would love to share my work with you, Amy, but it would take more than sending you good vibes.  The I.B.O.W. Program is a "birthing" practice that calls for a level of commitment, a respect for all aspects of our nature and a particular way of working with a carefully crafted set of tools. The good vibes happen spontaneously as a result of the practice.
I hear your tenure with The NYT Fertility Diary is coming to an end. That might a good thing. Drawing your attention inward, and letting go of the obligation to report your failures and successes to your readers might  create a more conception-friendly inner space.
Whatever you decide to do, I hope your next step is guided by the unconditionally loving and wise Authority vested in you. The same guiding force ever-present  in each of us.
 With love,
Julia