The most unpopular teacher during my high school days was an elderly woman, we'll call her Mrs. Green.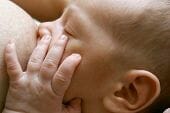 Mrs Green taught literature and every couple of weeks she assigned a paper about a poem or short story or about one of her favorite writers. The thing about these essays was that after we handed them in, Mrs Green would read them, give us her feedback and we would have to keep revising and revising them  until  she felt we did the best job we could.  She wasn't looking for a perfect paper. She was looking for us to discover what we were capable of. She wanted us to experience what it feels like to give an assignment  all you've got.
Some of my classmates hated Mrs Green, and there were kids who came up with the wildest schemes to  avoid being in her class. But by the end of the year the most unlikely slackers handed in some pretty spectacular work.  And by graduation time, all of us knew what a gift Mrs Green has given to each of her students, simply because she dared to care more about being a good teacher than about being popular.
I guess we can either receive Life as an annoying old lady that keeps asking us for homework redo's, or we can choose to see this mystery ride called Human Life , as a seasoned kickass teacher who cares more about –guiding us toward living our greatness; discovering who we could become–than about being popular.
Heres a question:  if you were to receive Life as a–not always popular, but nonetheless a loving and wise teacher giving you some feedback, asking for a few revisions as you  move closer and closer toward completing your preparation for the Mommy assignment, what is one small or large revision she'd beasking for, at this juncture of your journey?  And which Fertile Heart tools could be helpful to you in attending to those revisions?