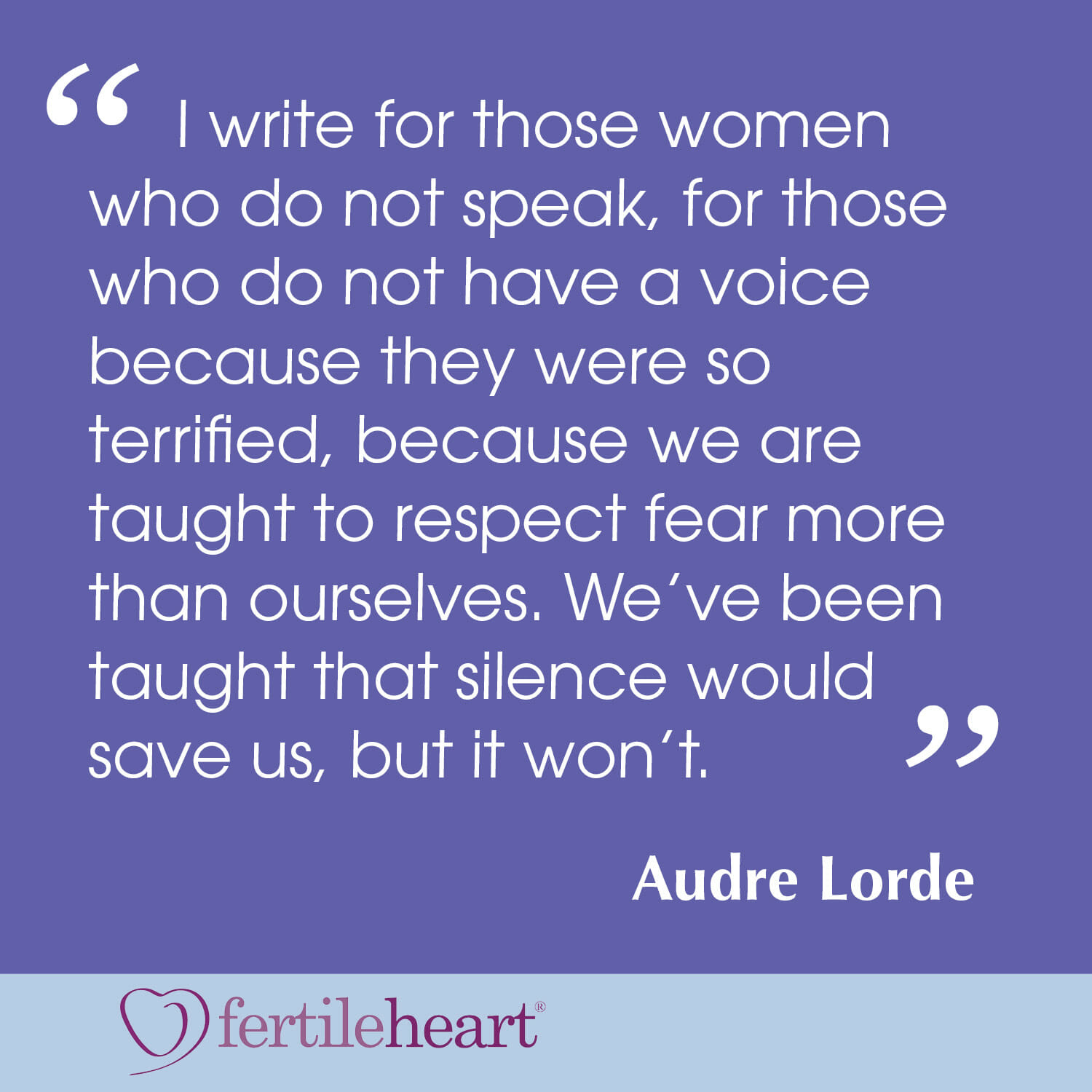 Some weeks ago I received a note from Lena.  (Not her real name)
For a number of years, Lena, who has a PhD in social sciences was a passionately engaged member of the Fertile Heart community. Her comments on the blogs were eloquent validations of the inner work we do in the ongoing Visionary circles.
Now a happy mom of a little girl, Lena came a long, long way from the tormented young woman that first reached out to me after reading Inconceivable.
Through the Fertile Heart circles and a workshop Lena met Ariana (also not her real name) and they became close friends.
I wish I did, but I can't possibly remember each of the, at this point, thousands of women who'd attended my workshops. But I actually distinctly recall the very first time Ariana spoke in the session I taught on the West Coast. I was standing at the center of the group clarifying an idea of the practice, she stood at a 2:00 O'clock angle from me. I remember her because I sensed how fully, how  genuinely she was engaged with me in that moment.
At some point after the workshop, Ariana joined the Visionary Circles for a while but soon after was diagnosed with cancer and I didn't hear from her.
It turns out that eventually the cancer went into remission.
Her oncologist and Reproductive Endocrinologist felt it was safe for her to resume fertility treatment.
Tragically when Ariana was 28 weeks pregnant, a recurring tumor required surgery and treatment. So with the baby in her womb, Ariana went through surgery and the necessary treatment.
That was 3 years ago.
That note I got from Lena several weeks ago? She was letting me know that Ariana passed away.
"Her story is truly, truly heartbreaking," wrote Lena, "and I cannot find the words."
Dear friends, we MUST find the words. We must find the words to tell our stories; we must find the words to speak up for what we have witnessed. It's our moral obligation to do so.
My sweet friends, Ariana's story is my guidance too.
I understand that on other public forums most of you will not engage in conversation with me, to protect your privacy.
I do understand. I also surrender to the fact that I will not be heard by all of you. But I will keep reaching out. My grief over the multitude of unspoken truths in the world of baby making is too deep right now. So, forgive me if I repeat myself:
YOUR voice is important.
For the brief period of time, before you get too busy with your beloved babies, we have a small window of opportunity to engage with each other and elevate the conversation around a hugely important subject.
So let's engage. Here and on the calls. Actively. Come to the calls with something YOU want to work on. Engage with at least one aspect of the practice, and bring in the stuff that comes up as a result.
It's the only way we get to heal. By engaging with ourselves and each other.
I, too, want to keep growing braver, to honor the memory of a beautiful young mother whose path crossed mine, and honor the many women I didn't have a chance to meet.
Can we talk about what it is that keeps us silent? Keeps you silent? What would make it easier for all of us to find the courage to speak about what ails us and then find the courage to respond to each  other with compassion and gentleness?