No more ticking of our biological clock? Or are we being primed for the next high-end infertility cure?
It's always nice to see my book Inconceivable mentioned in a major publication. So I was glad to receive a Google Alert about my name appearing in the lead of a Daily Beast piece titled The End of Women's Biological Clock.
But boy did this psychology professor/journalist miss the point!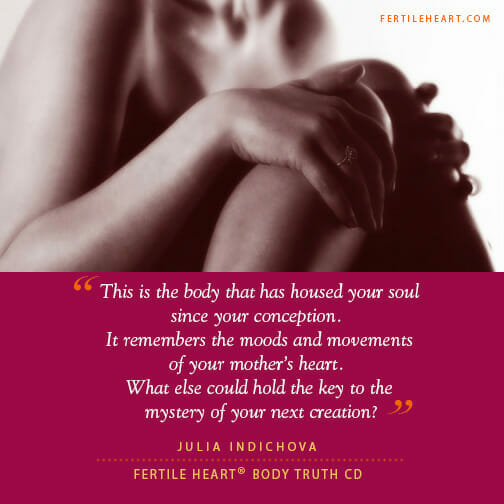 How ironic that my book and my story, which is all about the power of the mind/heart to affect change– the story which has empowered thousands of women in the last two decades to become pro-active about their fertility and health–is used to promote another "breakthrough" fix of reductive science.
The fertility lessons of the last 20 years.
Though Jeanne Twenge is right about one thing: the last 20 years have certainly shown us the limitations of reductive science which sees the body as nothing more than a collection of organs without any regard for the complexities of the human organism.
Yet here she is exalting another "technological breakthrough" that will stop our biological clocks from ticking, if only we let the experts tinker with our ovaries long enough to get it right.
It's not true until you live it
She says, I was just lucky. If we beat the odds, we are "lucky," if we don't, well…too bad for us. Powerless victims that we are,with little else to hope for but the OvaScience salvation that may come some day real soon.
Then again…what is it we learned in the last 20 years?
Yes, yes there are published studies on epigenetics and volumes of research to validate the common sense idea that everything that goes on within our holy human bodies matters. Immensely. The sages have known and asserted this truth for thousands of years.
Still, none of it will make any difference if you can't stop and breathe and experience this truth for yourself. None of it will matter if you keep betraying yourself by mouthing nonsense you heard from one expert or another but never lived yourself.
What we have seen in the last 20 years with women with not only failed IVF cycles but repeated failed egg donation cycles, is that we ignore the complexities of our mysterious human selves at our peril and at great personal and collective cost.
Sailing through cell division through fertilehearted alchemy
I'd love you to do is read that story and be empowered to speak up for the work we're all doing here.
Get mad for goodness sake. Don't wait to speak up when you're pregnant. (It would be lovely to see just a few more of our pregnant and new moms out there come and say hello, comment here from time to time.)
Why does it matter that you engage and speak up?
Infertility and Epigenetics? A fancy word for common sense: words, ideas, feelings, thoughts carry weight.
They in fact carry more weight than the tempeh you choose instead of the prime rib. Words and ideas fill the space between you and your partner and the space between you and your unborn child with consciousness that pulls you into the black hole of miscarriages and hopeless infertility. The kind of infertility that will sever your connection with the source of your strength.
So get mad and then transmute that anger into an energizer like no other. Turn it into superfood more fertilizing than wheatgrass and green smoothie combined. Turn it into an energizer that raises the energy level in your ovaries and support your dominant follicle to sail through cell division during your next ovulation.
Otherwise you can wait for OvaPrime and save up somewhere upward of $35.000 to invest in this next ART game-changer.
If you can't get mad thinking of your own well being, get mad thinking about your children. They will bear the brunt of our misplaced worship of machines.
Let's love what machines can do for us but let's not let technology turn us into mindless, statistic-spouting robots.