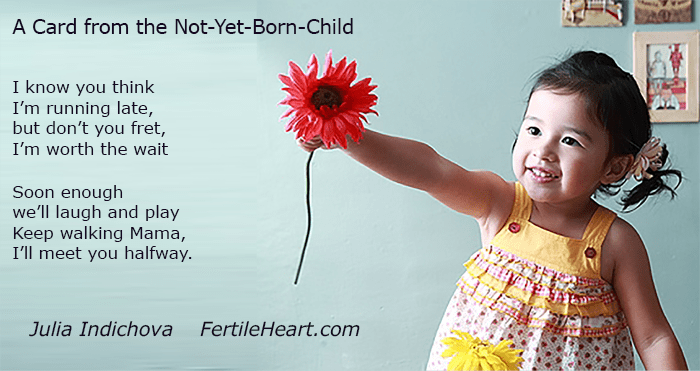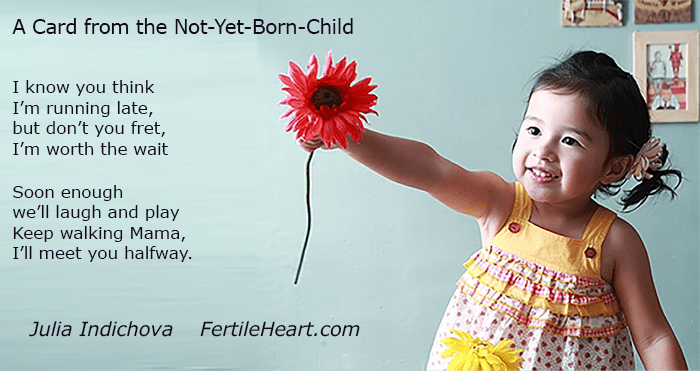 What Makes You a Mom?
Whether your children have already materialized in physical form or they're still cruising in the over-world, the umbilical cord of longing is already attached to your heart and that qualifies you for the Mommy Clan.
Learning how to mother ourselves and each other is also what qualifies us for the Mommy Clan.
Learning not to turn your back on  Sadness or Envy or Fear, but also know how not to allow those emotions take over and derail us from loving ourselves fully, is also what makes us card carrying members of the Mommy Clan.
Mother's Day, Birthday, Every Day
As for tips, Mother's Day. or a birthday  is a great day to practice being a Mommy. How would you take care of your adored daughter if she was wrestling with a difficult challenge?
I bet the Ultimate Mama in your very own fertile heart knows just what to give you to sweeten the day!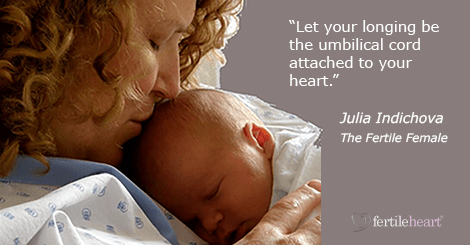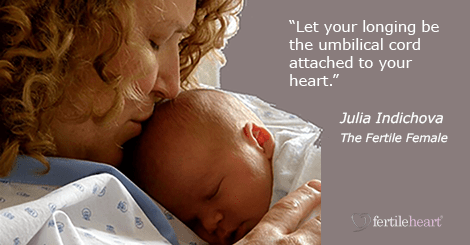 And of course you have a toolbox full of Fertile Heart OVUM tools to reach for if you get stuck. Not to mention your loyal Visionary Mama companions you get to connect with on our next call.
Here is a lovely remedy to open the heart and access the tenderness of the Ultimate Mom. I adapted it from page 175 of The Fertile Female.
Happy Day, Mama! 
Intention:  To separate the essential from the illusory.
Close your eyes, observe your breath for a few seconds, then breathe out three times with a long, slow exhalation.
Invite an image of yourself as a Mom of a nine year old on Mother's Day.
Breathe out once.
As you go to brush your teeth, there, pasted to the mirror is a picture of your child and a note: "Happy Mother's Day Mommy, I love you!"
Let the breath move through you.
With the next inhalation, breathe in the image of your child and the note and the sweetness of being a mom.
Breathe out once.
Know, sense, and feel that you absolutely, without the slightest doubt, have all the provisions for the journey that can bring this image into your waking reality. Know, sense, and feel that what you long for comes through your deepening relationship with yourself, your loved ones, the world around you and the relationship with the child.
The relationship that has begun when you first realized that you wished to be a Mom.
Breathe out and open your eyes.
Would love to hear about some of the supremely self-indulgent, unreasonably extravagant gifts you're giving yourself on Mother's Day or any day!
Copyright @ 2016 Julia Indichova & Fertile Heart Imagery adapted from the Fertile Heart Conceptions chapter of The Fertile Female
Beautiful fertlehearted Mamas, what do you think makes you a Mother?
And what is one delicious way you could mother yourself on Sunday  or any other day?