This teaching story could've been my story.
The reason it's worth paying attention to, is  because it can help us remember what's at stake as we  keep putting one foot in front of the other on this winding road toward a child or another deeply desired destination.
It's really a story about why we must keep going, going, going especially when the going gets tough.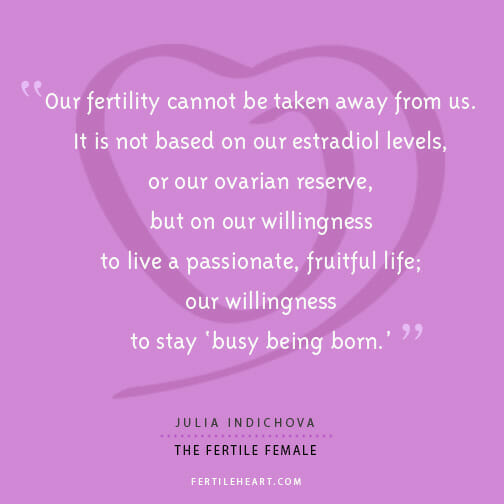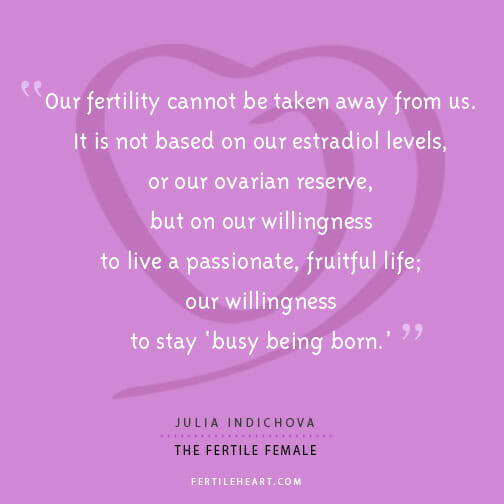 There was something about the expression on the face of Teri Hart, a Canadian television personality, when she spoke about the six years she has spent in the infertility underworld enduring miscarriages, an adoption that didn't pan out and an egg donation cycle at a clinic that got shut down– that was painfully familiar.
a woman I never actually met, but one who had a pivotal role in my own story. Listening to Teri recount the troubling twists of her journey, I instantly recalled a similar expression of anguish I once saw at a support group I attended after the birth of  my younger daughter.
I chose to avoid those meetings when I was still in the midst of my own experiment.  My faith in my self-healing protocol was much too fragile. I didn't have sufficient inner resources. The energy of defeat in the group I had attempted to join, threatened to shatter the emerging hope.
But after I gave birth, I needed a solid enough reason to sit down and write my story. Which is why I went back to those gatherings looking for something that would keep me writing.
And I found what I needed in the face of the first woman that arrived at that mid- Manhattan conference room, took her place at the massive oval table, and kept reaching for her husband's hand the entire evening.  The expression on her face was that of deep disappointment mixed with equally deeply felt anger and utter helplessness.
At the time I recognized that expression as an all too familiar reflection of feelings I myself have wrestled with so many times in my life.
From then on,  whenever I doubted whether writing my book made any sense at all, since no publisher deemed it worthy of putting to press, all I had to do is recall the face of that one woman at the meeting.
Teri Hart's face brought back the image of that mom-in-waiting I saw years ago. Her face also put me once again shoulder to shoulder with my own disappointment; the voice that rises up and wonders whether the Fertile Heart road could've altered Teri's trajectory of trials. (I also know it all happened precisely as it needed to happen and wish Teri continued healing.)
I listened to Teri echo the sentiments of celebrities like NYT columnist Amy Klein, or actress Elisabeth Rohm,  "(Infertility) It's an epidemic, it's all encompassing, the emotional and financial (aspect) were crippling. I couldn't do anything to make the outcome different…You can do everything right, do everything your doctors are telling you to do and maybe you're not going to end up with a baby."
It's true that we are not able to control the outcome of treatments or the outcome of any journey toward an object of our desires. It's true that doing everything we're told we ought to be doing doesn't ever guarantee a full term pregnancy. There are very few guarantees in the human game.
But we do have the power to co-create as conception friendly a space for our creations as possible.
We do have immense power of choice.  At each step of the way we can choose how we move forward.
We have the power to choose our companions for the journey.
We have the power to choose the provisions we place in our backpacks.
We have the power to choose how to build our inner resources and at some point recognize ourselves as co-creators of our lives.
Not creators, co-creators.
Not because we want to blame ourselves but because we want to claim whatever power we are able to claim.
Six years of treatments, an adoption that fell through, egg donation with a clinic that was shut down?
What can we learn from this heart-halting story?
The readers of this blog know that I'm not "against" anything. Not against IVF, or surrogacy, or egg donation, or embryo adoption or anything else.
But the manner in which these choices  impact our lives depends on how we use them.
We can see our bodies as adversaries that aren't doing what they're suppose to do,
in which case we will resort to any means to force them to come up with desired results. In that scenario, IVF becomes a self-punishing weapon.
Or we can view our bodies as allies trying to shield us and our future children from harm and trust that they have a good reason to behave as they do.
No, we humans are not the controllers of our lives.
Not controllers, not Gods, but vulnerable, fragile and at the same time unconquerably resilient creatures.
Our resilience is rooted in a humble partnership with our bodies and some Mystery breathing through us. A Mystery that orchestrated our own coming into the world and if we can stay the course, will do the same for our child.
It's not about the number of years we spend travelling toward our creations.
It's about learning the difference between forcing an outcome and allowing something to be conceived and born through us.
It's about making sure we get the support we need in order to keep walking a road of self-discovery rather than a road of suffering.
Then we can reach our destination as did Sharmini, or Chaim, or Meghan, or Anna  through becoming our own and our not-yet-born children's strongest allies.
Anything that strikes a chord in this story?