Shift happens
The carefully crafted visualizations, the movement sequences of Body Truth, the central ideas that are the groundwork of the Fertile Heart OVUM Practice. can without a doubt create biochemical changes in our flesh-and-blood physical bodies. Or. as we Fertile Hearters like to say, in our Holy Human Loaves.
I can cite studies to validate this point but the most compelling validation can only come from observing this truth in the laboratory of your own "human loaf."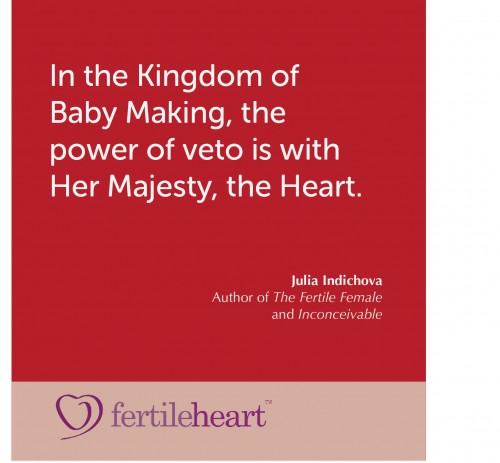 The stories of women and couples who conceive the night following a seven hour workshop after years of trying, are testament to the immense power of images, feelings and thoughts to affect our biology.
We have no syringes in the Fertile Heart Studio, no massage tables, and offer no physical intervention. The shift that occurs for each person in the room is evoked solely through the non-physical tools and our interactions.
Her Majesty the Heart
Whether the change is detectable to the naked eye or too subtle to observe, after twenty years of teaching I can declare it with full confidence: in the Kingdom of Baby Making the power of veto is in the hands of her majesty the Heart.
Having said that, our aim in the Fertile Heart practice is to strengthen ourselves on every level with any and all resources available to us; it  allows us to keep conceiving the next Visionary rooted action. Food is is of course, an effective I.B.O.W. tool, as are herbal remedies, supplements, and various  therapies that appeal to our particular sensibility.
Inner strength for outer action
In addition to the changes that occur spontaneously through the practice, our intention is also to use the tools to turn inward in order to build our inner resources.  The stronger we are, the easier it is for us to take health enhancing action in the physical world.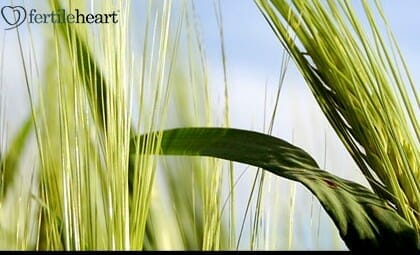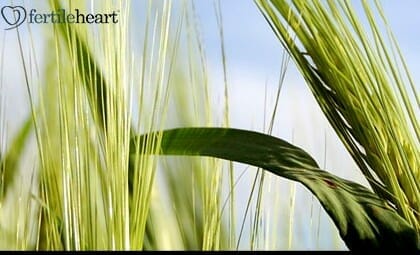 In the last Visionary circle we talked about herbal infusion and progesterone boosting foods, and after the call some of you emailed me with herb and supplement related questions.
Inspired by your emails I thought we could use the comments section of this post for questions about foods, herbs etc as well as for sharing your experience with remedies that have been helpful to you.
You're also welcome to share your observation about the physical changes you've witnessed  through your Fertile Heart toolkit.
Let's do it! Can't wait to learn with and from each of you!