Dear Julia
I'm pregnant!!!!!
Thank you very much for your tools that were so helpful during the whole in vitro process, and are even more useful now, when I need to get ready to face all my beautiful orphans again.
I still would love to join the next European circle and of course will keep you posted.
Thank you soooo much for your work!!!!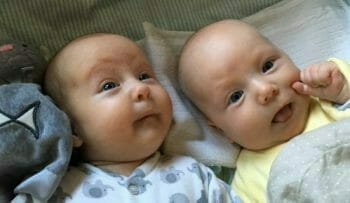 And 9 months later came this note:
I just want to let you know that we have two beautiful daughters!…They brought so much light, joy and happiness into our lives. As you can see on the attached photo :)
I just want to thank you for your work and dedication. I am sure that doing the exercises, listening to the meditations, calls and your book helped me a lot to overcome fears and self-imposed limits on my journey to motherhood.
Julia, thank you from the bottom of my heart. Your work changes lives.
With warm huggs from Warsaw
Agnieszka