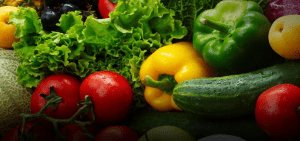 IVF Study Shows Direct Effect of BPA on Human Eggs by Julia Indichova
If IVF is on your calendar this year, perhaps it would be worth your while to consider re-scheduling. I realize the subject of BPA and egg quality doesn't make for the most cheer-inducing message, since it's been in the news and certainly concerns many of us in the Fertile Heart baby making land, it surely warrants a blog post.
Not long ago, a study published in the journal Fertility and Sterility linked poor egg quality with levels of BPA (Bisphenol-A), a chemical commonly used to line the inside of beverage and food cans, as well as in the manufacture of plastics. Although the infertility industry seemed to treat this finding as "breakthrough" new research, the damaging effect of estrogen mimicking chemicals was hardly news. The study was useful mostly because common sense doesn't seem to be enough to propel us toward action.
Fifteen years ago, I wrote in one of the last chapters of Inconceivable: "Not one of the mainstream fertility specialists suggested that…getting rid of toxins…might reverse the diagnosis." Several years later, I attempted a clearer call for action in The Fertile Female: "What if the unborn have launched an education campaign of their own, and the number of couples with reproductive health challenges is part of their strategic plan? Perhaps somewhere in the overworld a council of babies-to-be convenes each day…Perhaps the members of this council have vetoed breast milk laced with heavy metal as an acceptable food item. Chances are they've been briefed about endocrine disruptors such as dioxin…"
Sadly, not much has changed. So now we have proof of the worrisome fact which the world of holistic health has been warning us about for decades: Endocrine disruptive chemicals are in our soil, our food supply, the air we breathe and the water we drink. And how could they not affect our health and the quality of the embryos we generate? What then do we do?
Do we simply follow the recommendation of the researchers in the UC study to avoid the use of household products and foods that contain BPA? Or do we follow the suggestion of the spokesman of the chemical industry's trade association who cites laboratory studies showing that low levels of BPA do not effect our reproductive health. Since the UC study was quite small, we are advised to wait for the results of more comprehensive studies.
I say just in case the next study might be a bit of a wait, we're better of to spring into action as soon as possible. Certainly for wannabe moms and for the rest of us, the first order of business might be to get those BPA's out of our blood.
And if you are planning an IVF treatment, it might be wise to re-schedule it after your detox is complete. Who knows, combine your blood cleansing with a little Fertile Heart mind-body-heart detox and you might end up using the $20,000 intended for your IVF treatment, as a down payment for a plot of land, and start growing your very own toxin free vegies.
To support you in your pre-conception cleansing project here is a link to three articles with suggestions on what I have found helpful personally and with clients over the years.
Preconception Detox: Spring Cleaning Our Bodies in Preparation for Pregnancy
Ten Steps toward Pre=Conception Detox Pre-Conception Cleansing and Zeolite
I know many of you have experimented with different cleansing regimes. So why don't we celebrate the official arrival of Summer next week with sharing your experiences with the many cleansing protocols you have found useful!