Pregnancy and Fertility: The Next Trail of the Fertility Journey: Is a Doula Right for You?
by Julia Indichova
As I see it, hiring a Doula, whether a labor or post partum Doula or both, can be immensely helpful.  The right Doula is like Ultimate Mom incarnate when you most need her. I'm hoping that this overview of Doula services might  make choosing a Doula a little easier.
Types of Doulas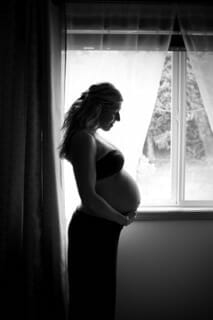 One question that a pregnant woman is often asked is whether or not she will hire a doula. The word "doula" comes from ancient Greek, and means "a woman who serves." Today, there are two kinds of doulas, and both are trained and certified by one of a handful of different professional organizations. One is the labor, or birth doula, and the other is the postpartum doula.
The labor doula is someone who provides physical, emotional and practical support to the mother and her partner before, during and just after birth. Unlike a nurse or a midwife, a labor doula does not focus on, or perform specific medical procedures, such as vaginal exams, monitoring heart rate, or checking on the status of the fetus in a particularly medical way. Instead, a labor doula focuses completely on the birthing woman, and acts as her companion, advocate and right-hand woman. Some of the things a doula can do include assistance with breathing techniques and pushing, massage, pain management, and giving gentle advice and guidance to the mother during labor. Labor doulas can also assist the partner or husband of the mother in providing adequate support, and be sure that the birthing woman's needs are being honored in a medical setting.
The other kind of doula is a postpartum doula, which is someone who offers companionship and guidance during what is sometimes called the "fourth trimester," or the first three months of a baby's life. A postpartum doula assists with newborn care, adjustments within the family, meal preparation and even light household tasks, anything to help the new parents and baby relax into their new life together. Sometimes a labor doula offers these services as well. And so she will work with a family from the early pregnancy until the time when most people find they are settling into a postpartum rhythm and routine.
Will You Need a Doula?
Everyone woman is different. Some are hungry for as much support as possible in their birthing experience, while others want to keep it as simple and private as possible. Keep in mind, though, that a doula's services are available to you whether you are planning to give birth at home, in a hospital, or in a birthing center. At home, a labor doula can be part of the birthing woman's team, which might include a physician and/or midwife, and the woman's partner and close friends and family. In a hospital setting, a labor doula can act as a liason between the mother and health professionals. It is important to recognize, though, that the doula will not make decisions for the mother; labor doulas respect and act on the wishes of the mother and her partner or husband.
Some women feel that having a trusted doctor or midwife is enough for them, confident that their needs are met. Other women prefer to have the additional support of a doula. And while some women know from the very beginning of their pregnancy that a doula will be part of their birthing team, others may not decide to bring a doula on board until just before giving birth. As with everything in the incredible journey of becoming a parent, each step of the way is a very personal decision.
A Doula in Today's Birthing Culture
As miraculous and exciting as childbirth is, those of you who have traveled the Fertile Heart road to motherhood, are well aware, that it can also be a frightening time for some  of us.  Though giving birth is safer than it ever has been, as modern medical interventions and technologies have become more readily available, they have often made childbirth more complicated, rather than less, which is when a doula can be a great resource for women. Research shows that nearly one in three women are given a caesarean section, a quarter of whom actually elect to have this procedure done. Almost 70% of women who give birth in hospitals ask for an epidural, and about 44% of women have induced labors with pitocin, which leads half of them to ultimately need or request a caesarean section.
While some women are very comfortable with these choices, other women may feel pressured into the medical model of childbirth, not fully realizing that there are other very viable options. Sometimes, all a mother may need is comforting presence at her side—someone who is knowledgeable enough in the childbirth process but also gentle and attentive enough to alleviate the anxiety a mother is facing. The labor doula is such an individual, and is oftentimes considered the "missing piece" that a mother needs at her side in order to make the informed choices that may actually lead to a safer birth for mother and child.
How Can a Labor Doula Help During Birth?
Most women would agree that the most difficult part of birth is the inevitable pain a mother experiences during labor. However, pain is largely based on perception, and the comfort and security of having an experienced yet non-medical professional at the bedside provides emotional security for the mother and can relieve the anxiety that childbirth pain causes.
Research shows that women who have hired a doula to be present during their birth have reported feeling a greater sense of satisfaction with their childbirth due to the continual support the doula provided. In addition, the presence of a doula has resulted in dramatic reductions in the number of medical interventions used to alleviate pain and complicate childbirth. In Mothering the Mother: How a Labor Doula Can Help You Have a Shorter, Easier and Healthier Birth by Marshal H. Klaus, it was found that the presence of a labor doula resulted in a 50% decrease in the caesarean section rate, 25% shorter labor, 60% reduction in epidural requests and a 30% reduction in analgesia (general pain medication) use.
Questions to Ask a Doula (Adapted from DONA, Doulas of North America)
What training have you had? (If a doula is certified, you might consider checking with the organization.)
Do you have one or more backup doulas for times when you are not available? May we meet her/them?
What is your fee, what does it include and what are your refund policies?
What is your philosophy about birth and supporting women and their partners through labor?
May we meet to discuss our birth plans and the role you will play in supporting me through birth?
May we call you with questions or concerns before and after the birth?
When do you try to join women in labor? Do you come to our home or meet us at the place of birth?
Do you meet with us after the birth to review the labor and answer questions?
When interviewing a postpartum doula
Tell me about your experience as a postpartum doula.
What is your philosophy about parenting and supporting women and their families during postpartum?
May we meet to discuss our postpartum needs and the role you will play in supporting us in the postpartum period?
May we call you with postpartum questions or concerns before the birth?
When do your services begin after birth?
What is your experience in breastfeeding support?
How to Find a Doula
Many women get connected with doulas through word of mouth. Most mothering communities have a few well-loved doulas to recommend, so you can begin by asking mothers you respect. There are also several organizations, which train and refer doulas around the world. Going to their websites (some are listed at the bottom of this article) will help you find one in your area. Once you have made contact with someone, be sure to remember that you have the right to find a doula who is right for you, so ask questions about their certification, their fees, their working style. And most importantly, pay attention to how you feel in their presence. A doula is a professional caretaker, and you deserve to be taken care of in just the right way, the way that works for you. If you meet with someone and she just doesn't feel right, meet with someone else.
Giving birth is one of the most magical times in a woman's life. A doula can help you feel comfortable and safe enough to actually appreciate the journey.
Sources and Some Doula Organizations Online
Childbirth International: http://www.childbirthinternational.com/
Doulas Of North America (DONA): http://www.dona.org/
Childbirth and Postpartum Professional Association (CAPPA): http://www.cappa.net/
BirthArts International: http://www.birtharts.com/