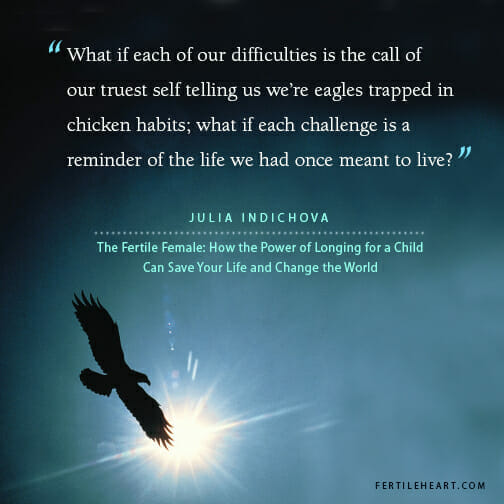 Admittedly. that last blog about Teri Hart's story and the High Stakes on the Winding Road to Parenthood was not an easy blog for me to write. Still I felt it was a necessary dialogue to initiate.
Thank you, thank you!! for your comments.
A special thank you to those of you who took the time to contribute, even though it was uncomfortable for you to do so.
The fact that the topic of that post makes so many of us uncomfortable is a fine reason to mine for a bit more gold.
Let's go back to that quote we hear toward the end of Teri's interview.
"It's an epidemic… places of business need to understand it differently, families need to understand it differently, friends need to understand it differently…we need to talk about how we're dealing with it in every aspect of the woman's life…
In other words, we're told that as a society we have to do a lot better
This sentiment is a very common one and one that I've heard expressed in the last two decades over and over by celebrities and pretty much every person that enters our Woodstock Studio.
I've been attempting to shift the conversation a bit through both of my books and on this blog and I'll do my best to continue to do so right now.
The question I would love for us valiant Visionary Mamas and Papas to ponder is this:
Who is creating this "epidemic?" Who are these other people that are shaming us and why does it hurt so much?
Teri tells us that her journey had ended five years earlier, but it's easy to hear in the tone of the interview that this is still a raw subject for her.
Could it be that these inconsiderate others are echoing what we feel about ourselves?
Celebrities have tremendous power to effect change but why is it that for the most part, the story we hear is a story of victimization. When they conceive mostly through IVF, because money is usually not an object, they praise their doctors and the miracle of technology. (See Baby Steps)
If they don't conceive they often blame the industry or society or feminism that misled them into demeaning motherhood. (See Cracked Open)
These are powerful women.
Six years, as in Teri's case, is a long time to keep something from your parents and everyone else. You have to be deeply ashamed to live with such secrecy.
That's where the work must start, inside us.
Why is it that we rarely hear cancer patients voicing their anger publicly or being ashamed or told they're being brave talking about the heartbreak of cancer? Why is it that we don't hear mothers of children dying of leukemia, or patients spending their lives hooked up to machines say how angry they are having to go through such hell?
So why us?
The arguments that justify our anger and the sense of feeling betrayed by our bodies—the idea that we are denied something that we perceive comes so easily to everyone else—are many and entirely valid. I hope it's crystal clear by now that I think of anger and rage as untapped human resources.  I say Yes! to everything that rises up.
Then we've got to use it in a way that serves us and affects a shift in collective consciousness.
As much as that Gandhi quote about being the change we want to see in the world has become a staple of the New Age rhetoric, it's still something that's tough for us to apply in so many aspects of our personal and collective lives.
I'm not comfortable either going out on a limb or speaking about something in a way that questions politically correct conventional wisdom.
But remaining comfortable is no longer an option for any of us. At least not for those of us who choose to walk the human road with our eyes open for potholes. Making sure we don't fall into the same one over and over again.
Remaining comfortable is not going to effect change in this potentially exploitative, yes! largely  misunderstood, challenge.
Who feeds the machine of the infertility industrial complex?
Who else but you and I.
Unless of course, we stop, breathe and choose our next step from a well examined place of strength. I agree that arriving at such a place is far from easy.  But the alternative might leave us feeling short-changed years after this  particular journey is over.
I hear Teri's pain, and her anger. I also hear her calling on society that had not provided  her with the understanding and support she needed going through such a harrowing struggle.
Who makes up the SOCIETY that needs to understand us and this tough but beautiful challenge a whole lot better? Where does the change begin?
Most important: How would this new understanding allow all of us to walk toward our children with far more bounce in our step?