Feel, think, choose, act for yourself!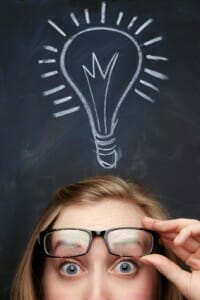 After 20 years of wrestling with my own and a few thousand other people's fertility woes, those words  have  become the Fertile Heart mantra. Along with a reminder that a living organism is not a product and birth is  not the same as manufacture.
I confess that reading Amy Klein's Fertility Diary is getting more and more painful. Yes, oh, yes, it riles up my frustrated, envious inner Orphan in such a glorious way:
"What?" the Orphan asks. "How many millions of women are reading this?"
Of course, as we FertileHearters know, every Orphan is a Visionary in the making. The deeper the wound, the greater the chance for healing. So as tough as it's getting for me to read Amy's entries in her fertility or rather infertility journal, I must also say, Thank you, Amy Klein! If I ever needed another dose of validation of  the value of my work, your diary delivers it big time!
And as frustrating as it might be for you, dear Fertile Heart Visionary Moms to read this latest piece, titled My I.V.F. Education, please do read it. I'm hoping that you too will be energized to engage with the work we're all doing here and we can collectively raise the level of sanity in this escalating world of baby-manufacturing-madness.
I hope Amy Klein's education in I.V.F. continues. I hope she keeps questioning her doctor. She  may want to ask him about the most recent study published in PLOS on causes of I.V.F. failure, showing that "ICSI or rescue ICSI," the next step she is prepping for, may fertilize the egg but it does not improve implantation and live birth rates in women  over 37.
Which doesn't mean that over 37, and over 40 women don't have gorgeous babies, it's just that most of them didn't get here through ICSI.